POLSKI TEKST
Galeria Udogodnień i Zdjęć Mieszkańców Wawel Villa
Zdjęcia udogodnień obiektu wnętrz i w okolicy oraz rezydentów Wawel Villa.
Memoriał Pamięci Pułkownika Bolesława Orlińskiego
Izba Pamięci dedykowana ku czci żołnierzom Polskiej Armii, ulokowana w zabudowaniach Wawel Villa. Nazwana w imię pamięci Bolesława Orlińskiego, sławnego pilota, wojskowego, sportowca i oblatywacza samolotów, walczącego w I i II wojnie światowej.
Archiwalna strona Internetowa dotycząca Puł. B. Orlińskiego, naciśnij tutaj.
Galeria Niektórych Archiwalnych Objektów
Zdjęcia pamiątek polskich militariów.
---
Wawel Villa Facilities and Residents Gallery
---
Colonel B. Orlinski Memorial Archive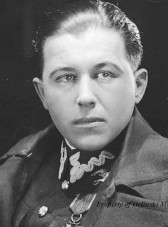 Dedicated to the memory of soldiers of the Polish Armed Forces. Located on the Wawel Villa premises. Named after Boleslaw Orlinski, a famed Polish aviator, military, sports and test pilot who fought in both World War I and World War II.
Archive Website
For the Col. B. Orlinski archive website click here.
Sample of Archived Objects Gallery
---
Slide to view more